The first week of the year ends with the user Cryptoboss in first position followed closely by PeterSMITH.
In spite of the poor performance of cryptos during the first sessions of the year, Cryptoboss has managed to maintain the first position in the TopTraders League ranking thanks to the advantage accumulated in previous weeks. Behind him, close on his heels are PeterSMITH, 12shady_nm, EvaTrading – with portfolios focused on global stocks – and Pablito97! (Spanish portfolio). The next few days promise to be very exciting. Will there be a sorpasso?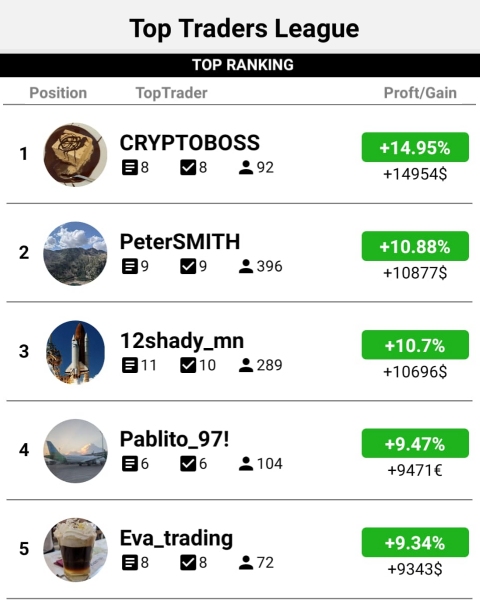 Through the Pro1.trading's APP (exclusive for Pro1 PREMIUM users) you can check and view the portfolios and technical profiles of the best TopTraders of the TopTraders League.
Pro1 PREMIUM is, without a doubt, the ultimate stock market toolkit to take advantage of the high volatility currently prevailing in the financial markets and to find a multitude of technical scenarios with great potential on any tradable asset: stocks, indices, currencies, forex, commodities, funds, ETFs, cryptocurrencies, etc…